The credibility of Global Warming Alarmism is taking a serious hit at the moment, with reports of extreme winter conditions in many Northern Hemisphere countries, and Global Mean Temperatures taking a nosedive over the last 12 months in all the main datasets, while CO2 levels continue to rise.  
With solar activity showing no signs of increasing for perhaps the next year or longer (we do not appear to have reached solar minimum yet), and the ongoing strong La Nina in the Pacific that is likewise showing no signs of going away soon, I expect global temperatures in all these datasets will continue to show a cooling trend for the foreseeable future.
In his Watts Up With That blog, Anthony Watts examined each of the main datasets as the Jan 08 results came out – I am presenting Anthony's graphs below beneath a headline linking to the accompanying article on Anthony's blog.
RSS Satellite data for Jan08: 2nd coldest January for the planet in 15 years: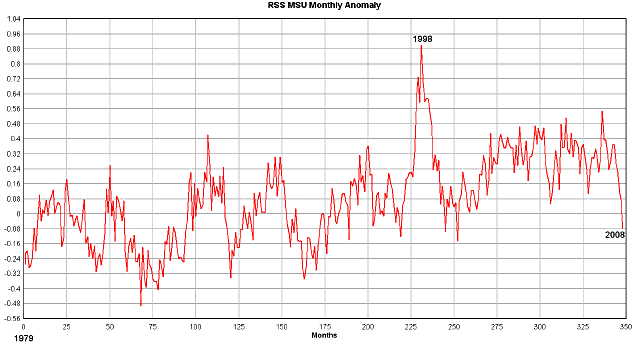 And the last few years in detail: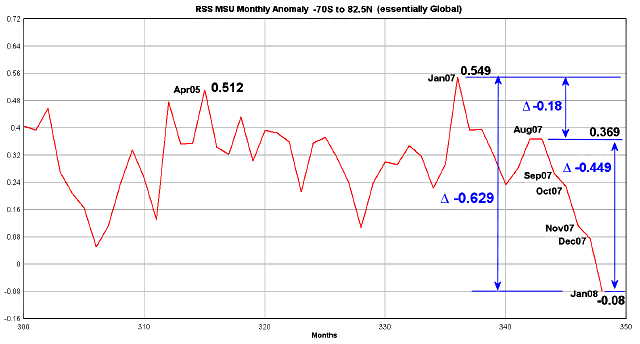 UAH Satellite data for Jan08 in agreement with RSS data: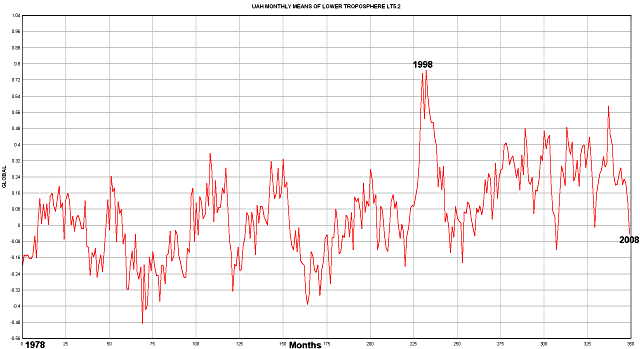 And the last few years in detail: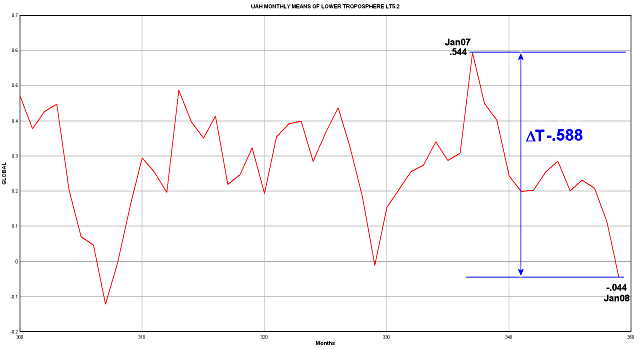 GISS Land-Ocean Index dives in Jan08, exceeding drops for UAH and RSS satellite data: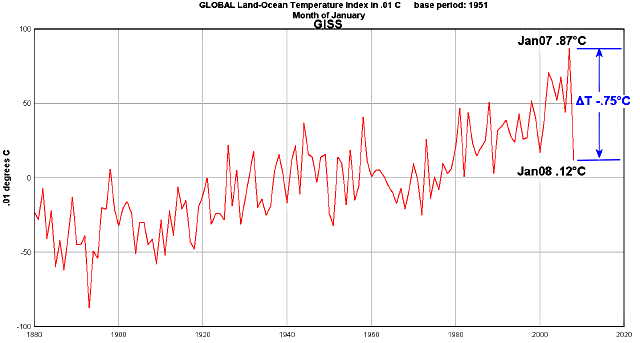 Another Global Temp Index Dives in Jan08, this time HadCRUT: